A few months ago (yikes, I'm behind on sharing photos

) G and I took an after work quick joy ride to the nearby Caswell Bay. We hit the magic- MAGIC – hour, and were able to explore the beach and the rather alien looking rock formations before the tide rose and booted us out of there. On which note, the tide rises astonishingly quickly… they don't joke about the danger, we were climbing the on the funky looking rocks and had to hoof it pretty urgently once we realized that the tide is going in. No one was in real danger, but still…
Anyway, the photos!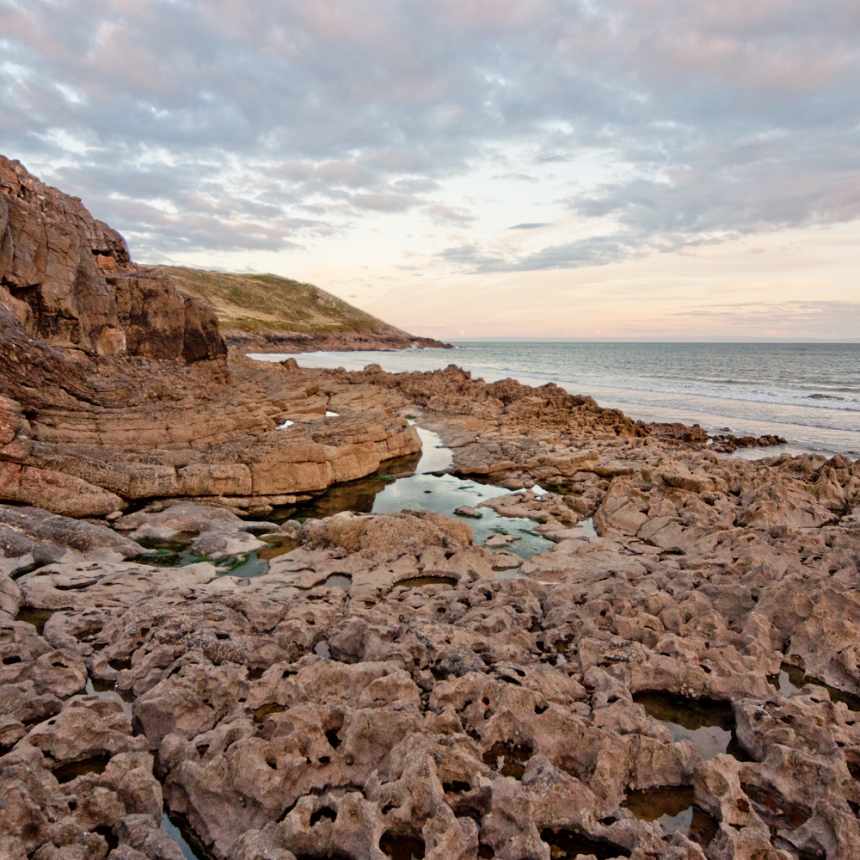 My favorite view – the alien like rocks.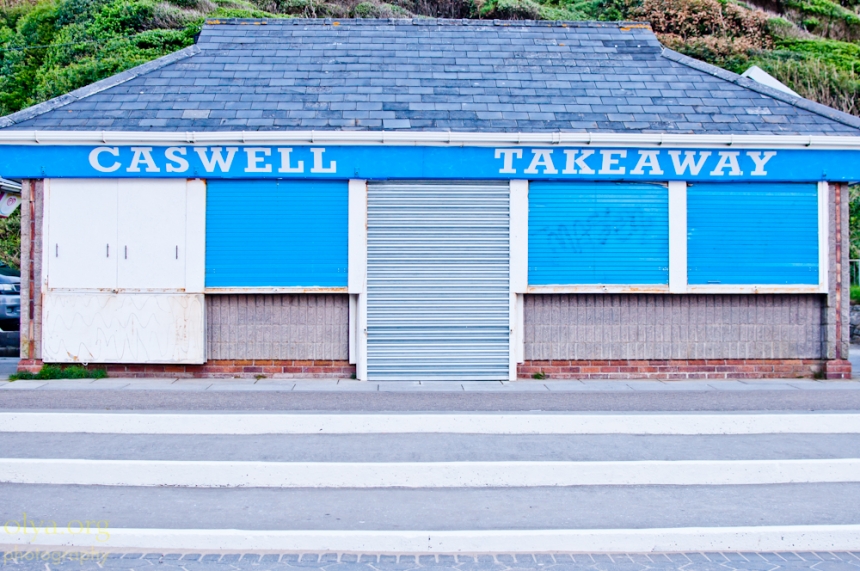 Closed bar at the beach.
Feather on the shore, tide coming in.
More rocks

Semi self portrait?
My partner in crime

(probably mildly bored but patiently waiting while I ran around ahhing at the sunset).
Road in – looking like a terrific sunset already!
Tiny URL for this post: