So, after a little bit of a break (vacation, NY, fun!) I'm back with a sneak preview of a big series that I've been working on for about a year.
Let me present you – Mr Tiny Eames Chair, shot on the lawn of Hyde Park in London, UK: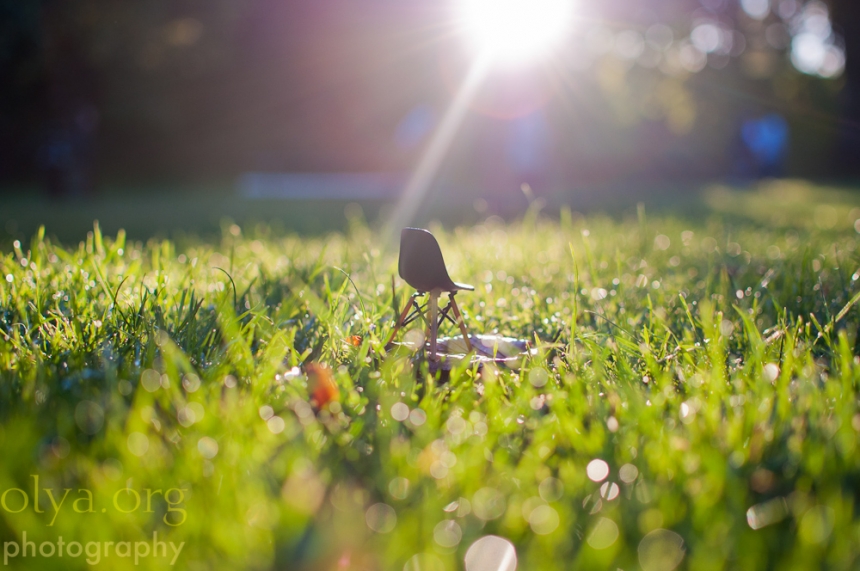 More – much more! – coming soon.
Tiny URL for this post: